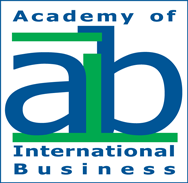 FREE  WORKSHOP
PUBLISHING SOUTH ASIA FOCUSED RESEARCH IN TOP MANAGEMENT AND INTERNATIONAL BUSINESS JOURNALS
AUGUST 21,2021, 6.30PM – 8.30PM  IST (09.00am – 11.00am EST) &
SEPTEMBER 4, 2021, 6.30PM – 8.30PM  IST (09.00am – 11.00am EST)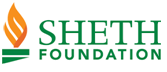 Workshop Focus:
The workshop aims to provide the following.
Segment 1 includes:
6.30PM – 8:30PM IST, AUGUST 21,2021
Selection of the phenomenon as a research question
Formulating the question and the hypotheses

Thinking about the model
Participants get an assignment based on the above topics and are asked to come prepared for the second segment with a research question, some initial hypotheses and a tentative empirical model.
Segment 2 includes:
6.30PM – 8.30PM IST, SEPTEMBER 4, 2021
Selecting the appropriate methods for given research questions

Organizing the paper

Creating and maintaining proprietary databases using hand-collected data

Creating subsequent project
Target Audience:
PhD Students and Faculty members who are interested in publishing their work in top management and international business journals
Workshop Schedule:
AUGUST 21, 2021 : 6:30PM – 8:30PM IST (9.00 am – 11:00am EST)&
SEPTEMBER 4, 2021 : 6.30PM – 8.30PM IST (09.00am – 11.00am EST)
The sessions will be delivered as Live Online over the Zoom platform. Given the online session, participants must be equipped with the requisite level of Internet connectivity. Participants are also required to turn the video on during the session as this helps to create a learning environment that is quite similar to a face-to-face class.
Last Date for Registration: August 11,2021
(In the event of over-subscription, priority will be given to AIB members in the South Asia region)
Certificate Of Participation:
If you are a member of Academy of International Business, you will receive a Certificate of Participation on completion of the two segments
AIB MEMBERSHIP : Participants from AIB South Asia Chapter countries – Bangladesh, Bhutan, India, Maldives, Nepal and Sri Lanka are eligible for Low-Income Membership of US $30 and can become members of the Academy of International Business;
APPLY for membership – https://member.aib.world/membership/indapplynow1.asp
For queries: Shankari Chidambaram, aibsac@iimb.ac.in ,+91 9500032495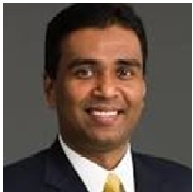 Professor Ajai Gaur
Fellow of the Academy of International Business
Professor of Strategic Management and International Business Vice Chair, 
Department of Management and Global Business
Rutgers Business School, Rutgers University
Ajai has been working on understanding the strategic adaptation of emerging economy firms during institutional transition. Ajai has also worked on issues related to the institutional distance between different governance environments, MNCs' ownership strategies, staffing strategies and entry mode choice in international investments. Ajai is serving as the Editor-in-Chief at the Journal of World Business and a consulting editor at the Journal of International Business Studies. In 2019, he was awarded Rutgers Business School Dean's Eminent Research Professorship