In view of the current COVID-19 situation and growing Omicron variant cases, the Conference shall now be in VIRTUAL MODE ONLY.
AIB South Asia Conference 2022 is the Conference of the South Asia Chapter of Academy of International Business to provide AIB members with opportunities for the exchange of ideas, for the presentation of research, for professional contacts, and for discussion of matters of mutual interest and concerns.
IIM Visakhapatnam is the host institute. IIM Visakhapatnam would host this conference as a knowledge transfer forum, experience-sharing platform and best-practice dissemination stage on building intellectual, infrastructural and institutional capacities towards realizing the economic targets.
Key dates for submission:
Call for papers
November 5, 2021
Last date for Paper/ Extended Abstract Submission
December 12, 2021
Acceptance notification
December 19, 2021
Registration last date
January 20, 2022
Registration last date

AIB South Asia Conference
City sight-seeing
Case Teaching Workshop

January 23-25, 2022

January 23-24, 2022
January 24, 2022
January 25, 2022
ROLE OF INTERNATIONAL BUSINESS AND SUSTAINABLE DEVELOPMENT IN SOUTH ASIAN ECONOMIES:
International business plays a significant role in enabling and sustaining the aspirational growth. Emerging country multinationals or EMNEs (as they are popularly known), have already made a mark for themselves in the global business environment.
However, it has now become important to find out their contributions to the Sustainable Development Goals (SDGs) for their economies. SDGs, popularly known as AGENDA 2030, was set by UN in the year 2015. With COVID-19 seriously disturbing the targets set by UN, can EMNEs/international businesses contribute to achieve them for their economies?
COVID-19 pandemic has escalated trade tensions and slowed global economy leading to stress on SDGs achievement by the economies, with special reference to South Asian Economies. In addition, the pandemic has impacted growth in emerging markets and developing economies have also been weak amid softening external demand as trade conflicts heighten uncertainty and delays productivity-enhancing investments by businesses. Can the emerging economies align itself with the mission of SDGs, as envisaged by UN, that is to achieve a better and more sustainable future for all people and world by 2030?
International business will play a significant role in helping UN to meet the targets for 17 SDGs that are also known as Global Goals. The 2022 AIB – South Asia Chapter Conference will explore these exciting issues on poverty and hunger, health, education, gender equality, clean water and energy, innovation, infrastructure, sustainable communities and cities, climate change, peace and justice and strong institutions. Taken together, these shall have an impact on public policies, innovation, firm strategies, and business models in domestic as well as the international markets. The path ahead is arduous, but positive moves towards the stated objective are gaining traction.
With emerging economies in South Asia working towards realigning and rearranging policies and strategies; reforms and regulations; knowledge and skills inventories; and management and governance frameworks post COVID-19 through relevant and rigorous research and empirical evidence, using qualitative and quantitative methods, are these economies instrumental in helping UN meet the SDGs targets?
Thus, the conference aims to usher in and broaden insights in creating synergies, increasing value-add and producing positive results for all the stakeholders. More specifically, it will focus on what external and internal factors would inspire the South Asian economies to formulate strategies and approaches to translating the challenges into timely opportunities that foster social progress, economic advancement, balanced development, inclusive growth for its people and indirectly contributing as partners for SDGs.
Submissions addressing the conference theme may pertain to the following potential topics including and not limited to:
Impact of COVID-19 and sustainable development

Failures and survival strategies during COVID-19

International entrepreneurship

International finance

Impact on SMEs, MSMEs and new ventures

Atmanirbhar Bharat or Make-in-India initiatives

Internationalization and human resource management

Politics, culture, sustainability, and internationalization

International marketing

International trade and supply chain management

How digitalization helped economies survive?
The Conference format is combination of interactive paper sessions, plenary speaker sessions and case teaching workshop.
Interactive sessions are primarily designed for extended abstracts, shorter manuscripts (in research note formats) or work-in-progress pieces that could benefit from informal feedback from other participants. Interactive sessions are held in a roundtable discussion format with shorter oral presentations allowing for an engaging interaction with other researchers with similar interests. The guidelines for the paper submission for interactive session are as under:
Original extended abstracts written in English are invited.

The extended abstract, shorter manuscripts or work-in progress pieces shall not be more than 5-7 pages including references, double spaced, 12 size font Times New Roman,

The document must have no author identifying information: Any information identifying the authors should not be included on the title page or elsewhere in the paper.

Submissions must follow the JIBS Style Guide.

Each submission must state, on its front page at the top right, the requested Track title and specify the session format as Interactive Session

The manuscript should preferably be saved in Adobe Acrobat (PDF) format to ensure that reviewers see it in the intended way.

Microsoft Word files, while not preferred, will also be accepted. If submitting a Microsoft Word file, the document must be checked for viruses using an updated anti-virus software utility before submission.

All the submissions shall be selected through blind review process and the authors shall be notified about the outcome of the review.

The authors can choose to present either these papers as submitted or full papers (if possible and done) in the Conference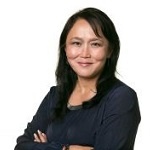 Dr. Dana Minbaeva
Professor,
Vice-President for International Affairs
Copenhagen Business School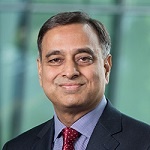 Dr. Nitin Pangarkar
Associate Professor (Educator Track)
Academic Director, MBA and NUS-HEC Paris MBA Programs
NUS Business School
Case Method is the most well-known pedagogy amongst Management schools in the world. Case Method keeps the participant at the center of a class room rather than the case facilitator / Professor. Participants learn the tools, frameworks and theoretical underpinning of the discipline drawing from their application for problems encountered by protagonist in the case. Taking the view of the protagonist, the participant would get to appreciate the limitations and boundaries while applying their understanding of the discipline. It would also help the participants understand the biases and assumptions in managerial decision making. Thus, an effective case discussion would elicit divergent multi stakeholder views while solving complex problems faced by managers in real situations. Case Method is known to mimic the real-world managerial problem solving.
This workshop would introduce participants to the case teaching which would include selection of the right cases, development of a teaching plan, discussion of resources available for becoming a good case facilitator. It would also enable participants to learn the tools required for leading effective case discussion while highlight some of the drawbacks of case based pedagogical approach. In the last session, some of the best practices in case-based pedagogy while highlighting issues surrounding online environments through a discussion.
The workshop would be very beneficial for both early stage career academics in International Business, Strategy, Marketing and Organizational Behavior disciplines. It would also be beneficial to academics moving into participant centered learning approaches such as cases and simulations. As of now, this workshop is physical for participants, the facilitators would be virtual.
| | | | |
| --- | --- | --- | --- |
| S. No | Session | Time (Indian Standard Time) | Resource Person |
| 1 | Introduction of case teaching workshop | 9.00 A.M to 11.00 AM | Prof Rajesh Upadhyayula, Professor,IIM Vishakhapatnam |
| 2 | Introduction to Case Teaching | 9:00 A.M. to 11:00 AM | Prof Dana Minbaeva, Professor, Copenhagen Business School, Copenhagen |
| 3 | Tools and Techniques for Great Case Facilitator | 11:30 A.M. to 1:00 PM | Prof Dana Minbaeva, Professor, Copenhagen Business School, Copenhagen |
| 4 | Best Practices in Case Teaching | 2:30 PM to 4:30 PM | Prof Nitin Pangarkar, Associate Professor, National University of Singapore, Singapore |
* attendance of full day workshop mandatory
Registration fees (including applicable GST as applicable)
| | | |
| --- | --- | --- |
| | India | Foreign |
| AIB SOUTH ASIA CONFERENCE Jan 23-24, 2021 | ₹1500 | $20 |
| CASE TEACHING WORKSHOP Jan 25, 2021 | FREE (without certification) | FREE (without certification) |
| CASE TEACHING WORKSHOP Jan 25, 2021 | ₹750 (with certification)* | $10 (with certification) |
| CONFERENCE & WORKSHOP Jan 23-25, 2021 | ₹2250 | $30 |
* attendance of full day workshop mandatory
Note: In order to register for the conference, you must be a member of the Academy of International Business; see https://www.aib.world/membership/ for information.
Note that students are eligible for the concessional membership. Please check the website for details.
Tentative Program Schedule: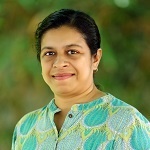 Prof. Deepika Gupta
Conference Chair,
Indian Institute of Management, Visakhapatnam
India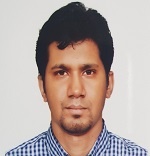 Prof. Mohammad Tayeenul Hoque
Conference Co-Chair,
North-South University, Dhaka,
Bangladesh
Contact Details for queries about submissions
Ms. C. Shankari
AIB- SOUTH ASIA Chapter Office
Email: [email protected]
Phone: 6380338272, 9500032495