FREE WORKSHOP:
TEACHING INTERNATIONAL MARKETING
SEPTEMBER 15,2021, 7.00PM – 8.30PM IST
(09.30am – 11.00am EST) &
SEPTEMBER 16, 2021,7.00PM – 8.30PM IST
(09.30am – 11.00am EST)
If you are a member of Academy of International Business, you will receive a Certificate of Participation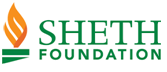 Workshop focus:
The programme aims to provide an interactive session with discussion on the below mentioned topics
1) International marketing course syllabi from four different colleagues
2) Approaching IM teaching at the undergraduate and graduate levels touching on how some other colleagues do this
3) Teaching Cases
4) Reading lists
Target Audience:
Faculty members who are currently teaching International Business/International Marketing as well those who are aspiring to teach International Business/International Marketing in degree granting programmes
Workshop Schedule:
SEPTEMBER 15, 2021: 7.00 PM – 8.30PM IST (9.30 am – 11.00am EST)&
SEPTEMBER 16, 2021 : 7.00 PM – 8.30PM IST (09.30am – 11.00am EST)
The sessions will be delivered as Live Online over the zoom platform. Given the online session, participants must be equipped with the requisite level of Internet connectivity. Participants are also required to turn the video on during the session as this helps to create a learning environment that is quite similar to a face-to-face class.
Last Date for Registration: September 5,2021
(In the event of over-subscription, priority will be given to AIB members in the South Asia region)
Certificate Of Participation:
If you are a member of Academy of International Business, you will receive a Certificate of Participation on completion of the two segments
AIB MEMBERSHIP : Participants from AIB South Asia Chapter countries – Bangladesh, Bhutan, India, Maldives, Nepal and Sri Lanka are eligible for Low-Income Membership of US $30 and can become members of the Academy of International Business;
APPLY for membership – https://member.aib.world/membership/indapplynow1.asp
For queries: Shankari Chidambaram, [email protected] ,+91 9500032495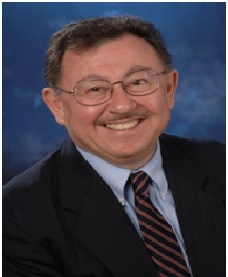 Professor Attila Yaprak
Fellow of the Academy of International Business
Professor of Marketing and International Business Board of Visitors Fellow,
Ph.D. Program Director
Mike Ilitch School of Business, Wayne State University

Yaprak has been a professor of marketing at Wayne State University for 30 years. He is a member of the Academy of International Business, American Marketing Association and Academy of Marketing Science. His expertise include International business issues, U.S.-China and U.S.-India trade and investment problems/prospects, U.S. trade problems/prospects with Japan and/or Europe, U.S.-Canada trade issues, Strategic alliances in the auto industry, Impact of globalization on business and labor, U.S.-Latin America issues, U.S.-Middle East issues