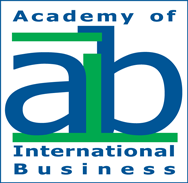 FREE WORKSHOP
RESEARCH SKILLS IN INTERNATIONAL MARKETING
SEPTEMBER 11,2021, 9.30AM – 11.00AM IST&
SEPTEMBER 25, 2021,9.30AM – 11.00AM IST
If you are a member of Academy of International Business, you will receive a Certificate of Participation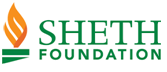 Workshop focus:
The workshop will cover –
1) Basics of academic research
2) Identifying research topics
3) Critical roles of theory, research design, data, and analytical technique in c research
4) Leveraging and integrating theory in the research paper
5) Developing propositions and hypotheses
6) Choosing the appropriate methods for data collection and analysis
7) Crafting a manuscript for submission
8) Tips for publishing in academic journals
9) Handling requests for revise and resubmit
10) Top theories in international marketing &marketing
TargetAudience:
PhD students and faculty members who are interested in research in International Business / International Marketing
Workshop Schedule:
SEPTEMBER 11, 2021 : 9.30AM – 11.00AM IST &
SEPTEMBER 25, 2021 : 9.30AM – 11.00AM IST
The sessions will be delivered as live online over the zoom platform. Given the online session, participants must be equipped with the requisite level of Internet connectivity. Participants are also required to turn the video on during the session as this helps to create a learning environment that is quite similar to a face-to-face class.
Last Date for Registration: September 1,2021
(In the event of over-subscription, priority will be given to AIB members in the South Asia region)
Certificate Of Participation:
If you are a member of Academy of International Business, you will receive a Certificate of Participation on completion of the two segments
AIB MEMBERSHIP : Participants from AIB South Asia Chapter countries – Bangladesh, Bhutan, India, Maldives, Nepal and Sri Lanka are eligible for Low-Income Membership of US $30 (faculty members) /US $25 (Students)
APPLY for membership – https://member.aib.world/membership/indapplynow1.asp
For queries: Shankari Chidambaram, [email protected] ,+91 9500032495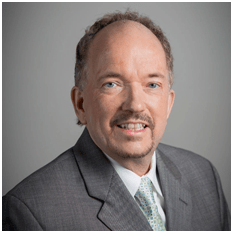 Professor Gary Knight
Fellow of the Academy of International Business
Professor, Jackson Chair in International Management
Willamette University, Salem and Portland, Oregon, USA

Gary Knight is Professor and the Helen Simpson Jackson Chair at Willamette University in Salem and Portland, Oregon, USA.  Prior to joining academia, he was Export Manager of a medium-sized company, directing the firm's international operations in Asia, Europe, and North America. Previously he was Professor and Director of the International Business Program at Florida State University. He has won several teaching awards. A Fellow of the Academy of International Business (AIB), he has been an invited speaker at institutions worldwide.
Professor Knight has co-authored six books, including two textbooks on international business and a book on international marketing research. He has authored or co-authored nearly 60 refereed articles in academic journals, including International Business Review, Journal of the Academy of Marketing Science, Journal of International Marketing, Journal of International Business Studies, and Journal of World Business.
He won the Thorelli 5-Year Award at the Journal of International Marketing for his article on SMEs Under Globalization. Along with Tamer Cavusgil, he won the Decade Award at the Journal of International Business Studies (JIBS) for their article on born global firms. Two of his articles in JIBS are among most cited in international marketing.
Professor Knight is ranked one of the top 15 scholars in international business, and one of the top 10 scholars in international marketing, based on Google Scholar citation counts in leading academic journals.  He was ranked the second most influential scholar in International Marketing, 1995-2015, out of 2,333 total scholars (Leonidou et al, 2018). He is listed among the Top 60 (Top 1%) marketing scholars worldwide based on career-long citation impact (Ioannidis et al, 2019).
Professor Knight earned an MBA at the University of Washington and PhD at Michigan State University, in marketing and international business. He also attended the University of Paris (Sorbonne) in France and Sophia University in Japan.